Free tickets of Live HandPan, performed by Israeli master, Liron Man.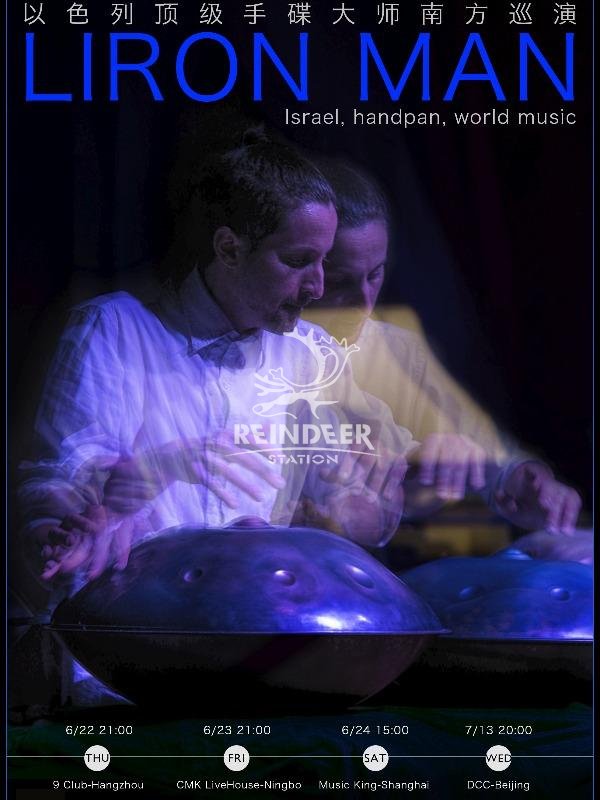 Hang is a percussion instrument invented in 2000. Swiss Felix Rohner and Sabina Schärer studied and developed it together, in 2001, it first showed in Frankfurt instrument exhibition.

Although hang is a minority percussion instrument, it has a wide diapason, because of its surface's has a concave and convex points, it can play all kinds of melodies, the sound is vacant and mysteries, is known as angelic voice.

It is made up of two steel half-balls, like two stuck pots , every hang produced has its own number. Although it has strange and wired appearance, but its price is around $9,000, it is known as a musical instrument which only can be offered by local tyrant.

There are eight to nine notes on the hang, the center is the base note, and there are seven or eight notes distributing around. The base center of the hang has a hole called "Gu", based on the Hermann von Helmholtz resonator principle, meanwhile is also used for tuning. The principle of changing treble is similar to Talking drum. Upper hang has seven notes, surround the center base note "Ding" and ranged from low to high in a Z shape, all notes has echo with Hermann von Helmholtz resonator.

The hang combines percussion and acoustic instrument, when hitting it, it will sound pleasant, the play totally depends on the improvisation of the musicians, it can create melodies and rhythms, is free and without limitation. Hang is very expensive, even in Europe, it is hard to buy, the most important thing is few people can play this instrument, because few schools and teachers can teach it, so how to play it all depends on the understanding and exploration of musicians.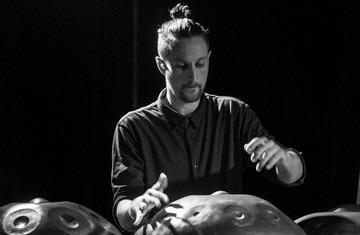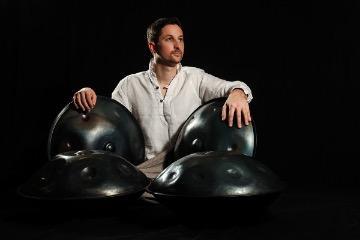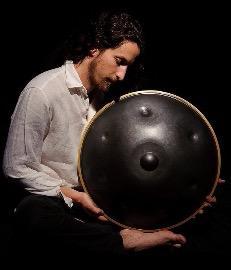 Today, there is going to introduce the hang player, Liron Man, plays the hang with the world's fastest finger speed, his nicknamed is "ghost finger", come from Israel, is the best player among today's global hang players, has a set of unique hang's playing method, he let hang present a clean and sound tone, his fast and accurate performance with changeable musicality has affected the hang players around the world.

Besides hang, Liron has always been trying different instruments and music styles, and is trying to innovate and integrate different music. He is good at guitar, mandolin, bouzouki, clarinet, Nay Flute, and many kinds of percussion; the styles which he is good at are flamenco, gypsy music, Oriental music, bossa nova, senba, klezmer Jewish music, reggae, etc.

Liron Man is also an excellent producer, during 10 years of playing, he performed with many top players from Israel and all over the world, including Israeli singer Shlomo Gronich, Israel violinist Sanya Kroitor, Israel tabla player Zohar Fresco, Brazil guitarist and composer Badi Assad, Spain player Jorge Pardo, and India sitarist Govind Goswami, etc.

In the latest two years, Liron came to China to participate in the crossover music project which is integrated with music cultural element. Through these projects, he tried to present different cultures with different melodies and rhythms. Liron hopes to present the beauty found in China through these projects. He also regards those as a kind of feedback and appreciation for all the things which he has experienced in China.



Performance guests
Liron Man
The performance time
At 20:00 p.m on Friday on June 23, 2017
Performance place
Ningbo CMK Live - House (Jiangbeixing street shop) No. 57, the Sunken Square, Bei'anxing Street, Jiangbei District, Ningbo
Price
Presale: RMB 80, At door: RMB 100
The ticket notice
1. There is a deadline for presale. Please buy it in advance.
2. The presale is not entitative, after succeeding in purchasing, the ticket is not refundable unless performance changing, delay or cancellation.
3. Do not let the children whose height is less than 1.2m enter (except for children project), the children whose height is above 1.2m must provide ticket for admission.
4. The performance does not provide seats, people have to stand.
5. Don't be late.
Notice
1. When entering, your phone number left, name and number of bought tickets should be checked.
2. Welcome to buy band records and the relevant records at sales table to give them more support.

How to get free tickets?

Please contact Reindeer-marketing wechat,
scan or add "citycubeapp" to take futher steps.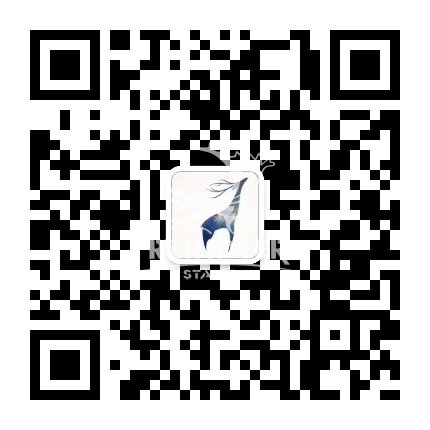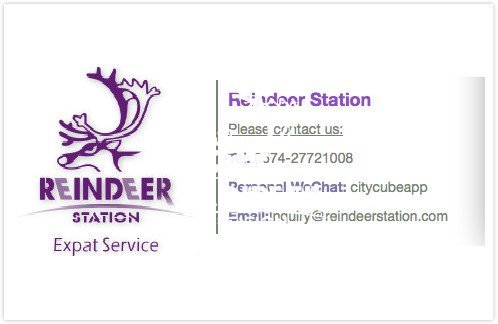 >>>>>>>>>>>>>>>>>>>>End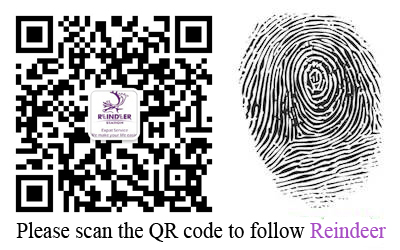 Follow us to find more fun activities in Ningbo,
Anything refers to business cooperation, please contact us as well.
Email:Inquiry@reindeerstation.com