1.

Moving Types in Reindeer Station
International Moving
Reindeer Station Ningbo offer efficient removal solutions by air, sea or land .
Reindeer Station Ningbo has a trusted worldwide networking, we have been
moving goods for foreigners and corporations since 2005.
On average, we are involved in moving more than hundreds families' goods per year.
Domestic Moving
Reindeer Station' well-known skills in international moving and large corporate
agents' network are available to our clients who need to move domestically,
be it within the city or across the country.
We accept assignments in local residential moving as well as office moving.
The same care and concern which we demonstrate in international
moves is shown to our domestic customers.
Local Moving
Efficient and affordable local moving service within Ningbo.


2. Air Freight & TIPS

Billable weight is the weight used to calculate the rate.
For domestic and international services, the billable weight
will be the greater of the dimensional weight compared to the actual weight.




Actual weight :is the package weight rounded up
to the next whole pound and use a scale to determine the weight of the package.

Dimensional weight:reflects package density, which is the amount of
space a package occupies in relation to its actual weight.

TIPS:
For international air freight,billable weight is the weight used to calculate the rate.
*** If actual weight is more than dimensional weight,then it is charge by actual weight.
In this case,you'd better reduce volume.
*** If actual weight is less than dimensional weight,then it is charge by
demensional weight.In this case, you'd better try to reduce weight.


3. Shipping & TIPS

There are two kinds of shipping:
LCL(less than container load) and FCL(full container load) .
If you are unable to estimate your which you should choose,
please feel free to contact Reindeer Station as we can estimate your needs and
requirements to advise you on whether you should choose LCL or FCL.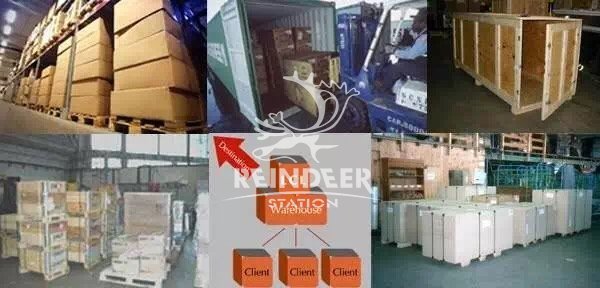 TIPS:
LCL is not always cheaper than FCL.The consultant from Reindeer Station will help
you analyze concrete conditions based on your commodity、the destination port、
THC(terminal handling charge)etc.


4. Packing TIPS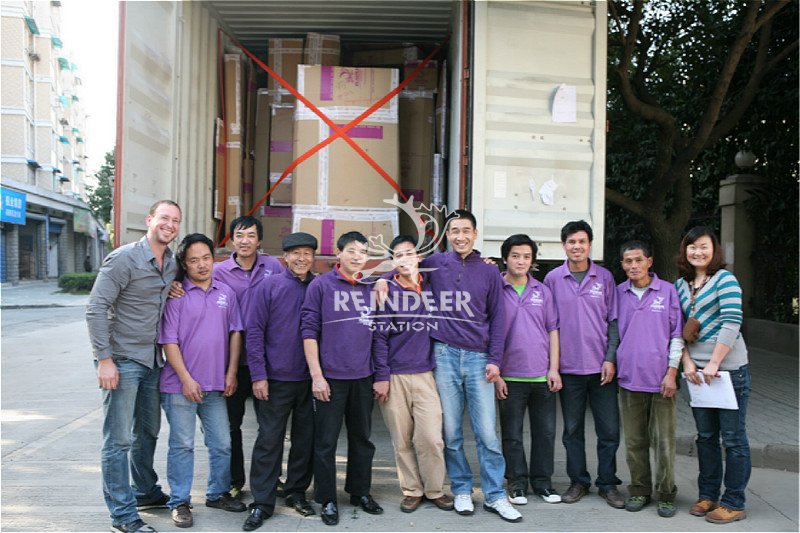 Packing is the most important procedure during moving.
Reindeer Station had talented and experienced staff that can package all of your precious belongings
in the best way possible. Here are some tips and tricks to get everything important to you
arrives to your new home or office safe and sound!


Packers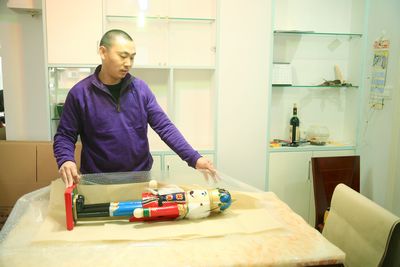 Our packers are specially trained to use packing techniques which ensure the thorough
packing of each item to be moved. Both packing materials and methods used
comply with FAIM and ISO 9001:2008 quality standards. Most of our packers have
professional working experience in household effects moving industry especially for
foreign clients over 8 years.


Packing Material




- Moving Box -

- Accessories -




- Protective Packing -
Packing TIPS
CHINA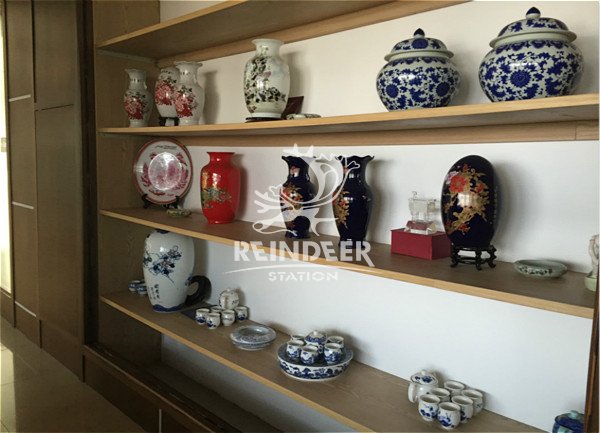 Carefully wrap china in sheets of clean newsprint paper. Place newsprint paper in the bottom of a dish for cushioning.
Wrap each piece individually then wrap up to three in a bundle with a double layer of paper.
Place these bundled items in the carton in a row on edge.Surround each bundle with crushed paper,
being careful to leave no unfilled spaces. Add two or three inches of crushed paper on top of the bundle
to protect rims and make a level base for the next tier. Horizontal cardboard dividers can be
helpful in keeping layers level. Smaller plates, saucers and shallow bowls can make up a second layer.
Wrap and pack in the same way as larger items.


STEMWARE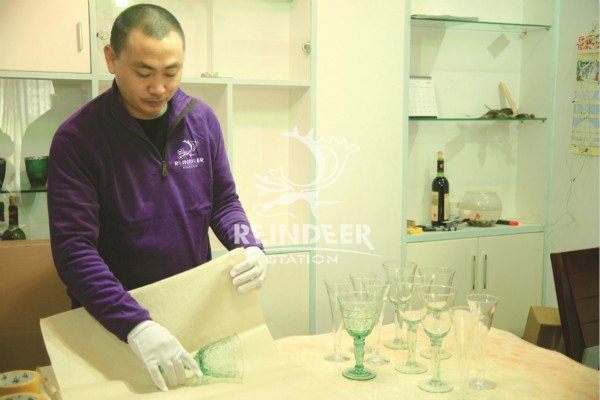 Stemware is individually wrapped with layers of protective paper inserted into the goblet and around the stem.
Each goblet is cushioned by a thick wrapping and placed stem up in a specially tiered dish.


STATUARY/FIGURINES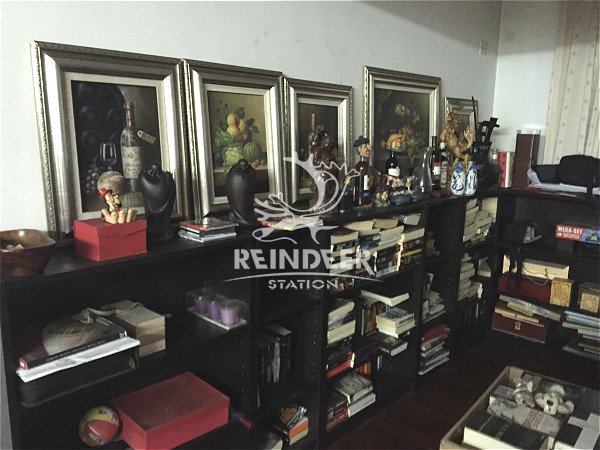 Wrap statuary and figurines with bubble wrap, then snuggly wrap with clean paper.
If bubble wrap is not available, use clean paper to wrap the article until it is adequately cushioned.



STEREOS and ELECTRONICS

If possible, pack electronics in their original cartons. As long as proper packing materials are used
(bubble wrap, newsprint, foam sheeting, comforters/blankets, pillows, etc.),
electronics can be safely packed in sturdy boxes.

• Start by padding the bottom of the carton with a generous amount of packing material.

• Wrap electronic with paper and place in carton.

• Tightly pack padding around and on top of the unit to prevent damage.

• Firmly seal the carton.

• Label the carton as "Fragile – Top Load."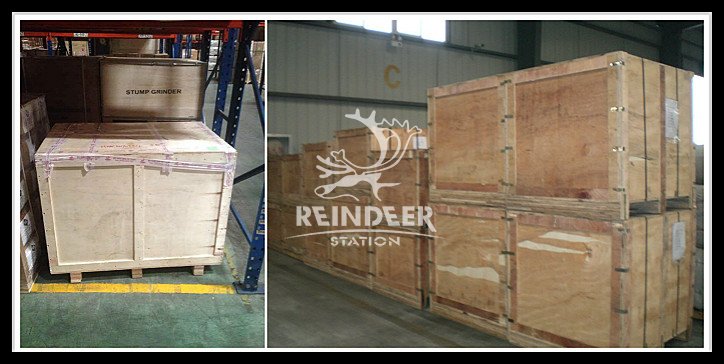 ~~~~~~~~~~~~~~~~~~~~~~~~~~~~~~~~~~~~~~~

Comparison of package
before and after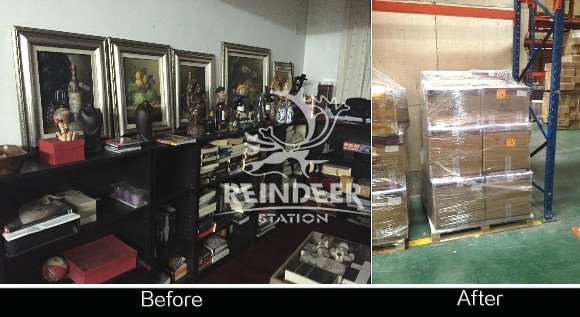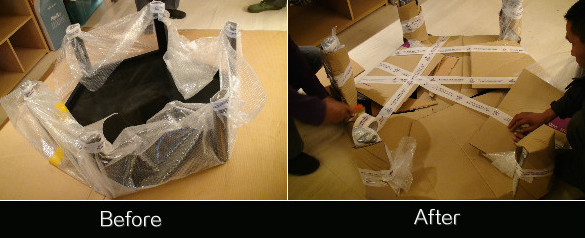 5. Moving Service Introduction

Household Effects Moving
What is included :
- Household goods moving home survey

- Household goods moving documentation assistance

- Packing Materials

- Professional packing of household goods in the home with our English Speaking Supervisor

- Transportation of household goods (road/ sea/ air)

- Household goods moving customs clearance

- Delivery of household goods at destination

- Household goods moving insurance

- Claims resolution
We also provide:
Office Moving / Pet Moving
Packing / Storage / Moving Insurance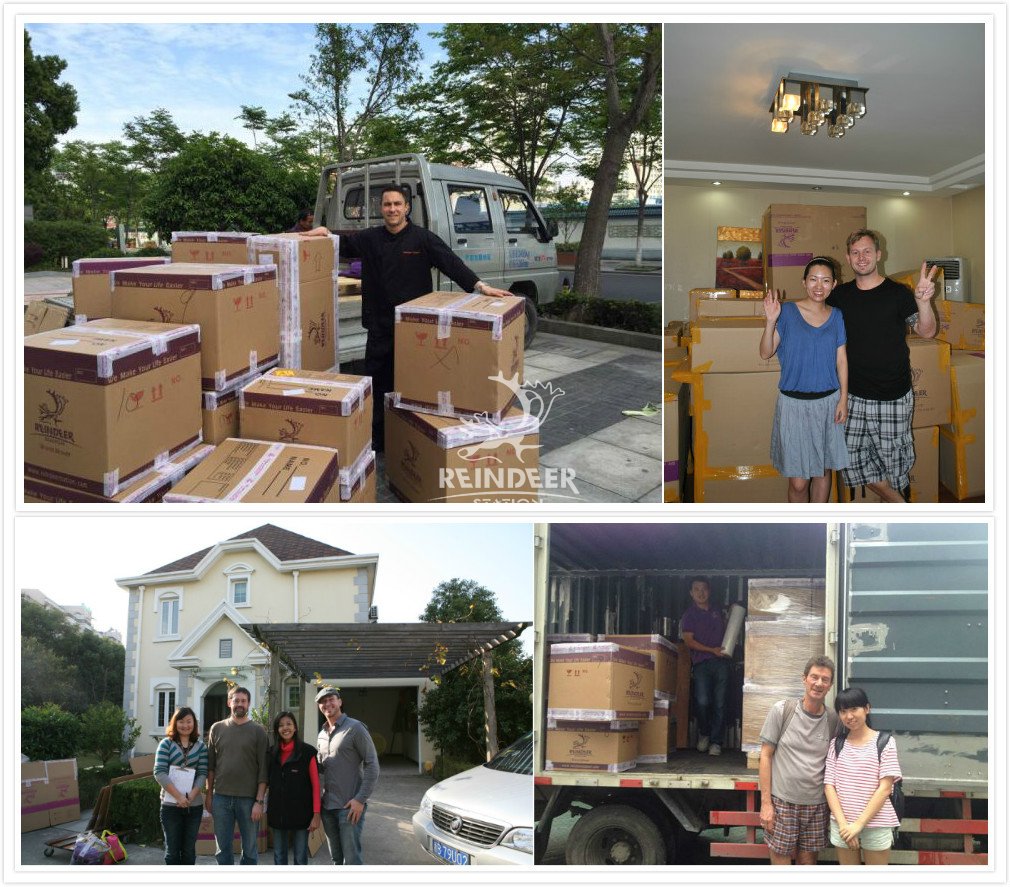 Clients & Reindeer Station's moving consultants

If you have any inquries or require consultation,
Please feel free to contact Reindeer Station !
We will offer you the best moving plan !