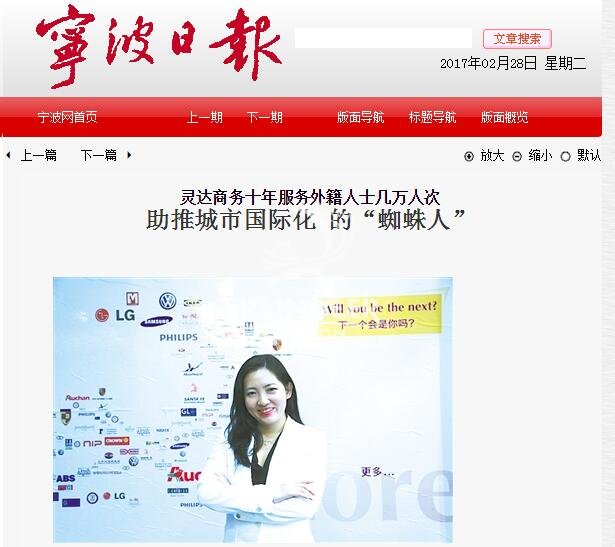 Lily Yang, the general manager of Reindeer Station Expat Service Co., Ltd,
was interviewed AGAIN by Ningbo Daily Newspaper.
In every international city, there are groups of passionate people,
who are working towards supporting the development and growth of their city.
In the domain of expat service, Reindeer Station is the first professional company that aims to
serve and assist foreigners in their life and work in Ningbo.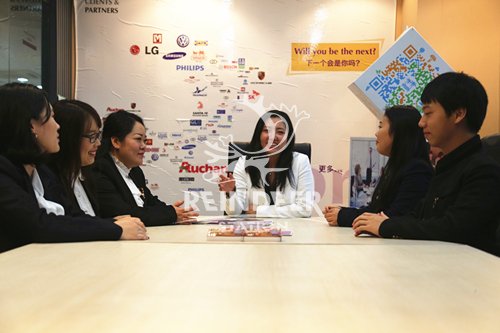 Evolving from our mission of being just "your personal assistant " to
assisting foreigners to be able to "live like a local",
Reindeer Station has experienced a lot.
In the beginning, Reindeer Station's expat services only included visa service,
real estate lease,city orientation,but as the company developed and grew,
Reindeer Station's services expanded to include moving service(international and domestic),
business set-up services and sourcing international talents.


Since 2009, Lily Yang published a pocket-sized book known by the name of Taxibook.
Taxibook includes the information and directories of shopping centers、
site maps of trending places、sightseeing places、and other lifestyle tips.

The Taxibook is very popular among foreign circles, and have garnered much recognition and success.
The goverment and international schools and even hotels purchase them because of how useful they are.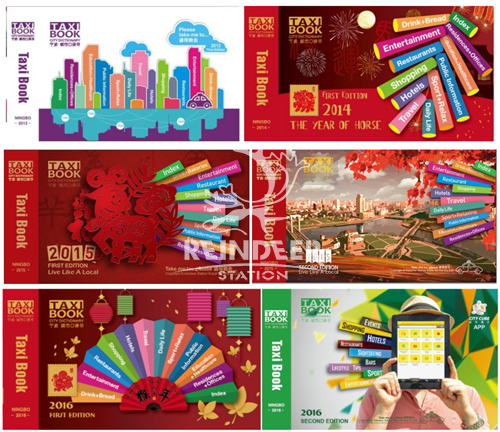 With the development of technology,mobile applications have become more and more popular,
In light of the growing trend of mobile applications and how much
they can offer, Reindeer Station launched the Citycube APP which functions
just like Taxibook in providing information about Ningbo city's directory and much more!
Without the restriction of print,there are so much more information on this mobile
application in comparison to the Taxibook.There is also a section dedicated to events and
activities in and around Ningbo that are unpdated frequently——something
we could not possibly do with Taxibook!
Click the following purple words to get more about Citycube APP .
Citycube APP,sincerely brought to you by Reindeer Station

Besides providing lifestyle information and services,
Reindeer Station also plays a prominent role in attracting foreign businesses and investment.
Reindeer Staion has assisted many foreigners to setting up companies which includes
Wholly Foreign-Owned Enterprises(WFOE)in Ningbo, such as AGL
(click to review and read more:Best wishes to Ruben&AGL)、
BE Pressure Supply MFG(Ningbo),etc.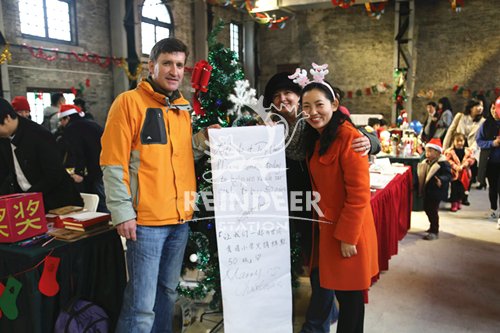 In the turn of mature globalization and movements of people,
more and more foreigners are looking out for recruitment oppotunities.
In order to continue to provide assistance to the foreigners' evolving demands,
Reindeer Station will cooperate with Lismgroup(Leader of International Service Mart Group)
to create a job recruitment platform to facilitate cross-border,international recruitment.
Have a look at the original article in Chinese!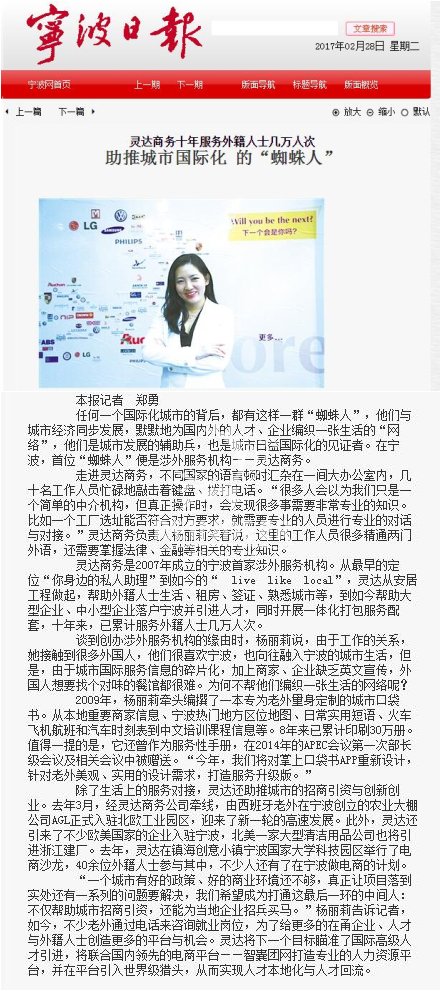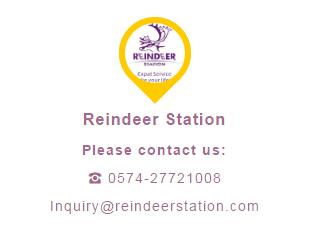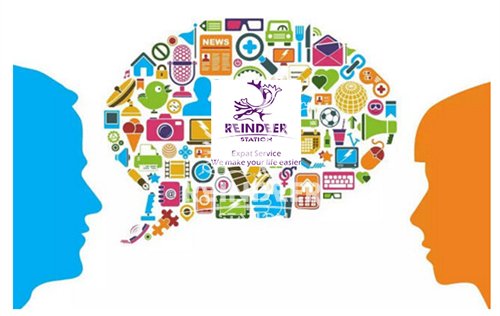 * Follow us for useful updates from Reindeer Station *
If you have any questions or anything interesting to share about
living in China, please email
marketing@reindeerstation.com.
Your question/sharing may get featured in our next article!