【We】
With living here in Ningbo for a long time, we love the work and life here and happy to share everything we know about what you want to know
.
【我们】
作为久居宁波的外国人,我们热爱这里的工作及生活并乐于分享你想知道而我恰好知道的一切。
【Responsibility】
Provide correct and real information.
Present perfect foreign language posting.
【责任】
提供最准确的涉外信息,呈现最完美的外语文稿。
【Requests】
1.Loving Ningbo and the life here
2.Have certain free time every week
3.Great controlling ability of words
【条件】
1.热爱宁波及生活
2.有较多空闲时间
3.对文字掌控性较好
1. Served clients from dozens of countries. France, America, Japan, Korea, England, German, Danmark,Norway,Sweden,Canada, Mexico, India, Pakistan, Austria, Brazil...
2. More than hundreds of clients increased per year
3. Developed official wechat account, mobile application for Android and Iphone
4. Have published almost a hundred thousand Taxi Book, with more than 200 distribution locations in Ningbo, including all the five star hotels, middle and top grade restaurants, cafes, teahouses, bars...

1. 服务过来自法国、美国、日本、韩国、英国、德国、丹麦、挪威、瑞典、加拿大、墨西哥、印度、巴基斯坦、奥地利、巴西等数十个国家的客户
2. 每年外籍人士客户数以数百增加
3. 拥有微信公众平台、手机应用程序等多个自媒体项目及线上资源
4.全市200多个城市口袋书投放点,涵盖所有五星级酒店及中高档餐厅酒吧,累计发行近十万册
1.Name and photo listed in the Consultants part
2.Two free events tickets provided per year, which will allow the Honor Consultant to participate in any paid activities organized by reindeer station
3. Have 5% off of any one service provided by reindeer-station. (And enjoy any other promotion discount occurring at the same time.)
4.One month's free advertisement position for and event held by project Honor Consultant.

1.公布在顾问板块
2.每年提供两张灵达免费任意活动入场券
3.享受灵达任意服务项目价格的5%优惠
4.顾问举办或承办的所有活动,每月可获得APP及微信推广位
Want your special benefits? Contact us!
想定制属于你的私人福利?赶快来申请
Email:marketing@reindeerstation.com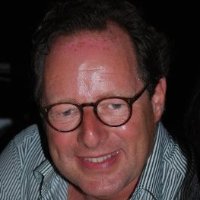 Willem van Kruijsbergen
Language, Dutch English
语言:荷兰语、英语
Business Development Manager at International Business Concepts
International Business Concepts is a trading company with offices in Hong Kong and Ningbo specialized in impulse articles, store concepts and fast selling consumer goods. Our clients are medium size and large retailers like Carrefour, Metro, Makro, Maxeda group, Delhaize, several DIY chains, kiosks, gas stations and supermarket chains mainly in Europe.
商业发展经理, International Business Concepts
International Business Concept 是一家专门从事脉冲产品、仓储服务及快速消费品的贸易公司,在香港及宁波均设有办公室。客户主要为欧洲中大型零售商如家乐福、麦德龙、万客隆、加油站等
Business Development Manager at SoHo Kitchen & Bar
商业发展经理,SoHo餐厅酒吧
In charge of finding franchise partners in China and other countries
负责寻找中外合伙经营人